WELCOME TO
WE THE PEOPLE WANT OUR FREEDOM AND COUNTRY BACK
What is WE THE PEOPLE WANT OUR FREEDOM AND OUR COUNTRY BACK MEAN? Better yet explained this way America Are We Really Free? Born Of Theft To Devastation. It is April 2022 and I'm hoping that every single solitary American citizen will read, watch and understand how and why we not only lost our country but have allowed them to kill our own people. We are some of the smartest , most brilliant and well educated minds in the world. But today this day we don't want to talk to those minds in fact we want you to shut those minds off and open up the simple common sense mind that can determine the difference between right and wrong. as you listen to this video show how we are like cattle led to the slaughter. How we have been tricked and manipulated for the past 57 years to destroy America and all her Allies. Got you to turn on yourselves to divide and destroy your own government and nation. Hire a man who vowed to make a America great but took the 2.7 trillion dollar which would have done just that, giving each state 40 billion dollars instead made it disappear in less than a month and not one soil asked what happen, And now we are faced with many man made deadly viruses that sole purposes is to kill and with scare tactics tell you to take theses deadly viruses with the hope, might and maybe they won't do what they are designed to do. That 99.996% wasn't a good survival without the shot or there was a 99.999999996% chance of never coming in contact with it at all because health people don't get sick. Or that there was a real cure that was never the shot it was by increasing the body's own natural immune systems with something so simple as lemon. baking soda and water that kills the virus. instead of infecting over 71% of our population and hospitalizing over 16% of them. Watch the video and let us join forces, lets save us and our country before its too late.
WORLD WAR III
A WAR THE ENTIRE WORLD NEVER SAW COMING.
THE ANNIHILATION OF AMERICA AND ALL ALLIES.
President Biden, Vice President Harris, our Legislative branch, all Allies and countries around the world. My name is Atwin Davis and I'm from Saginaw, Michigan. I am a father, son, brother and 1000% American citizen and Patriot but very upset and outraged that all of you have allowed our greatest enemy to infiltrate America and her Allies from within. To destroy America and her Allies. That on your watch without any facts or investigation on your part but took the word of the enemy Russia and Germany to do their dirty work and premeditatedly agreed to kill hundreds of millions of innocent people world wide. So please stop now you are murdering our children, cases in our state have risen over 200%. Don't any of you get it the more people you infect the more will die. People do the math the percentages never change nothing is 100% but God and Jesus. So at 99% survival rate 1% will die.
Most of you may think this is crazy and impossible WORLD WAR III. How and why? Which makes this war so unique in nature. It actually started back in 1965 but stemmed from an order given by then President John F. Kennedy to Russia about removing missiles from Cuba. In a televised speech of extraordinary gravity, President John F. Kennedy announced on October 22, 1962 that U.S. spy planes had discovered Soviet missile bases in Cuba.
You want to learn more
These missile sites—under construction but nearing completion—housed medium-range missiles capable of striking a number of major cities in the United States, including Washington, D.C. and in 1963 Kenedy was assassinated. World War III is the second most strategic war planned against America on American soil but this one is clearly the deadliest ever. This 4 phase plan was carried out perfectly and America has suffered greatly. Had it not, Russian leader Putin would never have openly threatened our President or our nation. The real truth about covid and the real history of covid. Why would they remove the truth from the journals? This was the link to the journals https://journals.lww,com that takes you to the site. from there you would type in the search box, pediactrics infectous disease journals ps 223-ps 227 but all that informations is now unavailable why if they had nothing to hide? Unless there was something very wrong and they didn't want you to discover what their real plans to destroy America and our allies. Just click on this link SUPPLEMENT ARTICLE and read it for your self the entire story
This war was never about cyber or nuclear warfare because nuclear war destroys everything including the enemy. This way no one wins including the enemy and our enemies never wanted that SUPPLEMENT ARTICLE pdf. But America had to fall at all cost. Here are a few reasons why. What country is the first to rise and defend itself and all its allies for freedom and democracy? America. That protects against communism, world domination, dictatorship and tyranny? Freedom at all cost America.
America at one point was considered to be more powerful than Russia to almost every country in the world. Considered by NATO forces as the strongest allied force against Russia. Just like our other enemy unknown to us was Germany. Why Germany? Maybe they never got over world war ll. Which brings me to why world war lll is so brilliant and why America and the world never saw it coming at all. 55 years of planning and slowly implementing each phase without flaws or errors.
Covid was in the beginning and the ultimate ending to destroy America that began in 1965. How and why do we know this America? Read the truth for yourself. Why didn't America ever know or heard about this deadly virus until it was too late? If you want to learn the entire truth about WORLD WAR III watch our new video on you tube titled WORLD WAR III
NOW AMERICA "WE THE PEOPLE" HAVE WON. WE HAVE SHOWN THAT THE POWER AND AUTHORITY DOES NOT BELONG TO ONE MAN OR ONE CORRUPT SENATE. BUT IT IS AND ALWAYS WILL BELONG TO US "WE THE PEOPLE". BECAUSE WE DID THE ONE THING THEY NEVER WANTED OR EXPECTED US TO DO AS A PEOPLE. WE MADE HISTORY BY UNITING AS ONE NATION, ONE PEOPLE, ONE VOICE AND ONE POWER, WE THE PEOPLE. 0VER 155,000,000 VOTERS VOTED NOT ONLY IS THAT HISTORIC BUT IT PROVED WHAT WE CAN DO WHEN WE DROP ALL THE BARRIERS, RACISM, SEGREGATION AND ALL THE LIES WE WERE TAUGHT THAT AT THE END OF THE DAY WE ALL AMERICAN CITIZENS AND WE MUST DO WHAT IS RIGHT FOR ALL OF US. WHICH BRINGS US TO NOW 2021 WHERE DO WE GO FROM HERE? WE HAVE AN ADMINISTRATION THAT HAS TOLD US THEY WILL WORK FOR US, WITH US AND WILL LISTEN TO US. AMERICA WE ARE TRULY ON THE VERGE OF HAVING A GOVERNMENT OF THE PEOPLE, VOTED BY THE PEOPLE. WHO ONLY SERVE THE PEOPLE. NOW WE MUST HELP THEM BE THE BACKBONE OUR NATION NEEDS TO BE SUCCESSFUL AND STRONG. AMERICA WE NEED TO TRULY EDUCATE OURSELVES WITH THE REAL TRUTH NOT LIES. FIRST THE TRUTH ABOUT THE LIVING GOD AND THE BIBLE NOT MAN'S VERSION OF TRUTH BUT GOD'S. THE REAL TRUTH ABOUT OUR HISTORY ALL THAT IS ENCLOSED IN THIS SITE. IT WAS NOT ONLY THE COLONIES THAT FOUGHT THE BRITISH AND CORPORATE RULE FOR FREEDOM. IT WAS THE BLACKS AND INDIANS THAT HELPED TURN THE WAR IN FAVOR OF ALL US, WE THE PEOPLE. LET US ALL LEARN WHAT OUR REAL BIRTH RIGHT IS AND EXCEPT THOSE RIGHTS AS LISTED BELOW. REMEMBER AMERICA WHEN WE LEARN THE REAL TRUTHS WE CAN FINALLY MAKE WISE CHOICES. THE MIND IS A TERRIBLE THING TO WASTE. JOIN US "WE THE PEOPLE"
The name of this powerful organization is "WE THE PEOPLE" America is our country. our Preamble to our Constitution does not say we the rich, we the corporate America or even we the government who's sole purpose is to protect and safeguard every man, woman and child. yet none of you are doing that job. Not even our highest court the Supreme Court who's job is to police both the executive branch and the legislative branch. So since this is not happening it is time for the real power to take over "WE THE PEOPLE" and America it does not cost you one cent to join. We will talk about what we will not do. We are not here to sling dirt or scandal's because we are not politicians we leave those lies in your capable hands. We will no longer allow you to use our sacred vote to lobby for corporate America against the people of America. We will no longer allow our corrupt government body to work outside of the law by violating it's American citizens.
What "WE THE PEOPLE" will do stand up and against all who come against the freedom and the rights of every American this especially our government. this will ring out loud all across America. ALL WHO ARE NOT FOR US "WE THE PEOPLE" YOU ARE AGAINST US AND YOU MUST GO. BECAUSE ABSOLUTELY NO ONE IS ABOVE THE LAW! "WE THE PEOPLE" will introduce the most powerful multi Trillion Dollar Economic Reconstruction program ever and America it won't cost the American people one cent more than what they are already spending. How about this America, putting hundreds of millions of people back to work in permanent new jobs with great healthcare and benefits, with retirement programs so you can retire on more money than when you were working? if you want to know what else "WE THE PEOPLE is we will stop tyranny, corruption, and economic devastation caused by our government and corporate America. Folks read this entire site educate yourselves and join the real winning team "WE THE POEPLE" are going to change America and the future of our country look forward to you all joining us.
WHO ARE WE
America it is time for us to know who we are and where we come from. Our so call history was very distorted and not accurate. We are "We the people" for those of you who don't know or believe we exist or don't count. The hundreds of millions of American citizens and we are all the real represent Dr. Martin Luther King Jr. We are the dream You the neglected, abused, destroyed, cheated, lied to and continue to make us suffer. But that is going to stop because the time has come for us to pick up the torch and finish what he and the living god started. "The dream." we are no longer going to stand on the sidelines while year after year, election after election and nothing has changed now for over 49 years now. You lie saying our economy is better but it is very obvious you have not seen our cities and states. America has had enough, like our website says, we the people want our freedom and our country back. So if you won't change meaning our government the way you are doing things, because that is clearly not working for the American people. Then you are not for us and you need to go. We need a united country a strong leadership that sets the example of a strong and free nation. A nation that works for the good of all it's citizens. And have a multi trillion infrastructure plan that works. Like the one "We the people" have. Just scroll down to our solution section you will see some of the things we the people will implement while striving to rebuild America to the strong nation it once was. So join us America and see what have you got to lose? They have already taken everything else. It is very sad that for over 243 years after America won it's freedom from tyranny and corruption from British and corporate rule there was no assumption of race, no color barrier even when The Constitution or Bill of Rights were written. Yet here in 2018 back under the tyranny and corruption of corporate rule. Why because we forgot where we came from, forgot the very fiber of our being. What being a free American citizen really means. "We the people" means first we are all American citizens born free and as the Preamble to the Constitution says we are. But we are not free because our government says we are not. It is our government who has launched this war between the haves verses the have not. That there is a difference between people when all Americans should be able to have the same opportunities in what is supposed to be the freest country on the planet. We are suppose to be free because our laws and rights say we are free. That is why here "We the people" are not democrat, republican or any other political organization and most certainly not lobbyiest for corporate. What we are is the only thing that America cannot do without. We are the most powerful union, one voice and force in our country. We don't work for our government, they work for us and it is time we let them know that. We are not afraid of you. (56) fifty-six years ago a torch was lit and a dream took life. The dreams and the goals were set. In 1963 after the death of our greatest President John F. Kennedy was assasinated, Martin Luther King Jr. Began the dream that one day all American citizens would be free and live in a nation free of tyranny, corruption, poverty and economic devastation. That peaceful war of no bloodshed went on until the day he died in 1968. He was not here to see what he did but part of his dream did come true white children and black children do walk hand in hand and they do really love eachother today in most place racial segregation is all but gone. But that was only part. Now it is time for every
American citizen to pick up the torch and become Martin Luther King
Jr. And finish the job and legacy until we have defeated tyranny, corruption, poverty and economic devastation making his dream come true. Martin Luther king Jr. Said god showed him that it happened in 1968 and now in 2019 we all have to make it happen. We are the only force that matters in this country. Only we the people can save and change the direction our country is now facing and the destructions that is certian to happen if we the people don't act now. The torch of freedom is now ours. The time has come for us to stop tyranny and corrution that has plagued our country for almost fifty years, so join us now and fight the only fight and war that matters, not a war of bloodshed and killing ourselves but a war of the truth, the war of knowledge and common sense. This war is all about "We the people" saving ourselves, our childrens future, our country and rid our government of everyone from all three branches of government and corporate America who is not working for us. We will introducing the most powerful multi trillion dollar economic infrastructure plan that won't cost the American citizens one penny more then they are already spending. In fact this plan will save Americans trillions of dollars in wasted spending, pay off America's debts, leaving no one behind, creating hundreds of millions of new permanent jobs with great benefits, health care for every American, rebuild our neighborhoods cities and states and put us back on
top of the world like America was and stay there forever. That is what "We the people" can do.
Join Us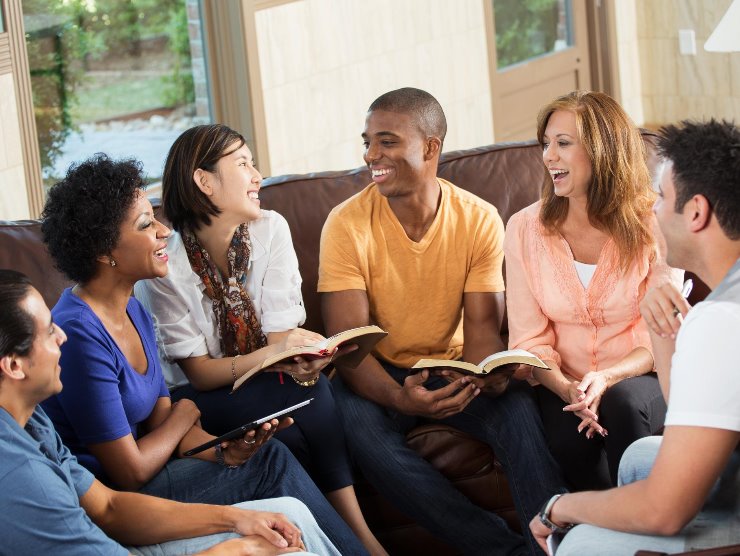 FIRST GOAL EXPLAIN OUR HISTORY AND CURRENT SITUATION
You have heard it said that the mind is a terrible thing to waste and not to insult anyone here, but we have all fallen prey to deceit, lies and misrepresentation in some manner. Even though there are a lot of you will feel that could never happen to you. Your way too smart to ever be taken in by these types of deception. Our goal today is open your eyes and minds to some real truths. You will learn that everything is not what it seems and that everyone can be tricked when we lack or don't use common sense. When we have not been given all the real facts and information needed so that we could come to the right choices and answers. That is what "We the people" want everyone to know and be aware of all facts that dictate their lives. To teach and educate everyone on the real truth about why we are in such a bad economic situation. "We the people" our forefathers, it is amazing how even then they knew what destruction corporations would surely do to the American people if they were in control, that is why our forefathers never wanted corprations in America. We are suppose to be a free nation and just The constitution, The Bill of Rights and The Declaration of Independence The Declaration of Independe protect those rights, our forefathers also wrote the articles of incorporations so that no corporation on American soil would every have the power or authority to take over America. If you were to read the articles of incorporation you would find some very important rules and regulations that clearly states what corporations could never do. Here you learn everything the American people have been lied to, tricked, decieved from the truth about God and his own holy bible, the truth about our history our country, our government body and what their real jobs roles are, about The constitution, and the Bill of Rights that tells every American how the real laws are supposed to protect and serve the people. And because how corporate America violated it's own articles of incorporations charters it has destroyed America's way of life. You have heard it said the if you keep doing what you been doing you are going to keep getting what you been getting right? This is very true that is why we are in the state our country in right now. Why because lost our way, we have given up on our lives, nothing we do matters, nothing will change, they have all the power, our vote don't count, they are going to do exactly what they want, instead of constantly complaining, instead of saying I am sick and tired of being sick and tired. Clearly you see that is not working for us right? Which means our mind set needs and has to change now, stop thinking the way a slave, broken person who has been beaten into submission, you are way off, you are somebody and if I want change in my life, I mean real change I have to change, except and adopt a new way of thinking. Take a trusted leap of faith in you not man. Know here in the only real union of America citizens, "We the people" the hundreds of millions of Americans citizens are all of the same mind and together we will change everything forever. This is our pledge: I am in control of me, it is on me and only me to make me matter, I am a real significant part of where my life, my family, my future and my country goes. And I will never allow anyone person or persons, any organization, any corporation or elected government body to misrepresent or interpet to me how the laws that govern and protect me this means The constitution and the bill of rights and the declaration of independence The Declaration of Independe if you don't stand for every word of these laws you must go. Because no one is above the law. I swear as a member of the only power "We the people" will do everything to do what is right for America and every American citizens. Let it be known to all around the world, America belongs to us "We the people".

Join us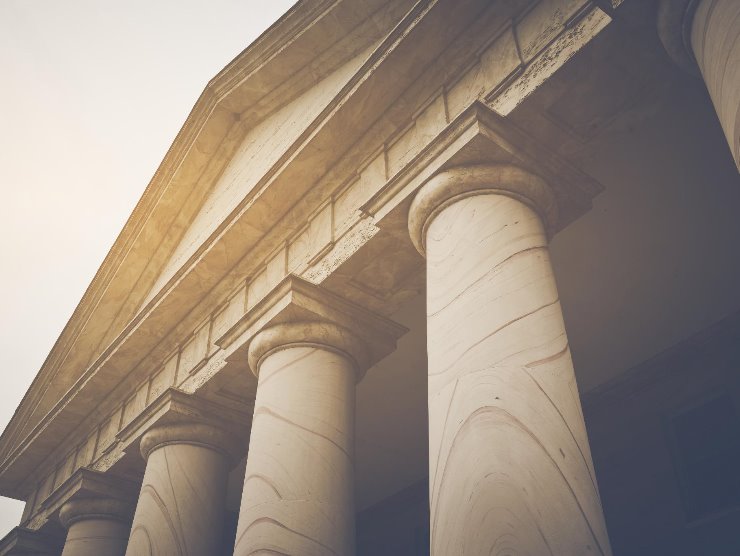 SECOND GOAL TO LET YOU KNOW THE TEN MOST IMPORTANT ISSUES AMERICA SHOULD BE CONCERNED WITH
Here are the ten most important real issues that are every American citizen should be made aware of and how impacts your lives, it is now up "We The People" to make these changes and do what is best for every American citizen everywhere.
1) We are always saying God bless America and in God we trust. It is even on our money. When in truth do we trust God? Ask yourself this why would God bless America when we as a nation have totally turned away from God? Everyone of us know that God is not the head of everything God created, man has destroyed, corrupted and placed the living God beneath their feet where God had placed the devil. Every one of us should be on our knees asking God to forgive us from removing him from his rightful place as the head of us and all things concerning America. That is the only way we will ever have any real government leadership wh will always do what is right for the people they serve. Not with lip service but in action.
2) Why it is important for all Americans to know and understand our constitutional laws The constitution , the declaration of independence, The Declaration of Independe and the bill of rights laws? The Bill Of Rights because of all the tyranny, corruption, violations of the laws, ignoring constitutional laws and the lack of inforcing our laws. Please read these 7 articles of the constitut that explains exactly their jobs. You will clearly see they are not our executive branch. Legislative branch and most important branch the judicial branch who's sole purpose is to make sure that both the executive and legislative branches is following ever word of The constitution andThe Bill Of Rights and that is why they should be unbiased to any party because they represent only the laws and the people they swore to protect and serve. No one is above the law especially the President. It is important that all Americans know that one of the biggest violations of our sacred constitutional law are our right to vote why? Because it is our Supreme Courts job to ensure that every American citizen can vote have a real way and a place to vote and enough time to vote. They don't do that just look at the voting polls they know it is mathematically impossible for that to happen' example if there were 300 million voters you divide that by 14 hours that means that 21 million people have to vote every hour, if they had 10,000 locations that would 2100 per hour or 35 people per minute and we all know it tae longer then I minute to vote. Totally un except able. When Trump first start talking about Russian tampering it was the Supreme Courts job to implement marshall law stop the voting until they knew it was secure no matter how long it took. President
Obama would have had to stick around until the matter was settled and the real President took office. That is why all Americans should know our laws to protect ourselves and our country.

3) Jobs, jobs, jobs the number one cry in America. Why is it so hard to for our government to create jobs in the freest country in the world? They say our country is booming. In fact the day Donald Tump became President he said he just created 1,000 new jobs. But that same day 140,000 people lost theirs. That means instead booming and economic growth there was a 99.3% decrease in economic growth. Folks this is true facts, don't you have to first get that 99.3% you lost back to put you at zero or even to stablize the economy? This same process has been plaguing out country for decades. Lose millions of jobs but you get back a few thousand even hundreds of thousands. But they never make up for what we keep losing. The real facts is our country has to get back all it has lost just to break even only then will our economy be fixed. Stop buying the bull crap. This is very simple, if that was what they really wanted to do fix our economy, they would put America back to work. Knowing that is the best option for America. First we will look at why America has been losing jobs, they blame the economy, they blame immigration, they say not enough work to go around, the cost of goods and services keep increasing, inflation impacts and lastly and most damaging union workers want to much money. But what if none of those things had anything to do with why America is headed towards recession and economic devastation. What if you found out that the only reason for all this chaous is because no one understands the problems of America and that is why they can't fix it? What if the problems were caused by mathmatical errors which created all the economical problems? What you will learn here is if the head ain't right the body can't work. I'm only going to give you one example of a whole lot of examples that all businesses followed this wrong principals of business. To make money you have to stop spending it to show profits. This is never true and here is my proof. I chose this corporation for 3 reasons
1) I worked for them and was one of the first group of the massive layoff's of 1974,
2) My dad worked for them,
3) When my dad died they screwed my mom out of his pension which made her lose everything. This major corporation was GM. In 1986 GM layed off 176,000 employees because a lot of idiot consulting firms told GM it would save a million dollars in wages and benefits. So GM did it on January 3rd 1988 myself Atwin Davis and 2 other regional vice from our financial services company went to GM headquarters in
Detroit, MI. I certified letters were sent to UAW leadership but none showed up. The purpose of this meeting was to stop GM from laying off any more people. Had anyone from the union showed up all layoffs would have stopped and never to happen again. During my presentation I asked GM 's management team what it cost the corporation to laid off those 176,000 employees they said it cost them nothing. I asked are you sure and he set up proudly again saying it cost them nothing. What was suppose to be a 5 minute presentation turned into an hour and a half. This is what it actually cost GM, first those 176,000 employees buy your products and lets say at that time the average price was $10,000.00 per car, we know cars were more then that but this is to simplify the math. So to save 1 million dollars it actually cost the corporation $1,760,000,000.00. Secondly then every employee spends money in 35 other business industries that buy your product. If you got 18% of that market your total lost combined lost revenue would be $23.5 billion dollars. Now to prove my facts October 1988 when GM announced it year end sales on national tv, they said they lost that exact amount. Check it out for yourselves. Just imagine how many trillions of dollars GM has lost from 1974 to date? Just look at how many other major corporations followed suit. America bails them out of their own stupidity and they still have not learned anything. Because you are still doing these same stupid methods of trying to save money instead of making money you are losing corporate America and will continue to lose billions. How much more can you and the stock holders afford to lose? Now I didn't know this until recently in my research for my book. America are we really free? Born of theft to devastation. I found out under the articles of incorporation corporations charters layoffs never should have happened, neighborhoods never should have suffered and corporations didn't have the authority to leave any state, city or town they had charters with because if they did they had to sell off the corporation and divide all assets to the people, towns, cities and states. They owe America trillions of dollars in wages and lost revenues. For more information you need to get a copy of my book. You see this is why our country is in such a state. But 'we the people" will stop it and put America back to work.
4) Why does our government not make this issue a very major issue or concern? That 2.5 million women and children are kidnapped, raped, drugged and sold every year and nothing is being done about that? What we need to ask is the value of life for one American not to mention 2.5 million? Don't their rights as American citizens count? And why is there no action on behalf of those American citizens? To "We the people" believe an American life should be worth their whole country. As a peaceful nation we don't do that to their people. If they commit a crime here they have no diplomatic immunity or shipped back home. If they make a crime on the American people, they tortured, jailed, beaten, raped and killed how is that fair to just let them go? Americans these are our family, friends, neighbors how much longer are we going to allow this wicked destruction of American life? "We the people" say enough. As far as America is concerned killing, torture, rape, drugged and sold is worth everyone in your country's life. We are a free nation and we don't do those things so from now on what you do to any American we will do you. Be for warned if you want our country to give diplomatic immunity, your country must also do that and respect what that means. If you send diplomats to our country they must abide by the laws of this country and understand they are not above our laws. It is your country's responsibility to only send diplomats who understand and will abide by our laws. If any one of your people in our country who breaks our laws they will not have diplomatic immunity under that umbrella no exceptions. Because they are not above our laws to do whatever they want.
5) When did the laws of God and the laws of man changed? That you can legally kill people and that killing is not a crime? Lets go one farther why is our government allowing all these illegal killing? And why is there no punishment of any kind? Folks let us look at these fact. When they attacked and killed over 5,000 Americans by destroying the twin towers America wanted to attack and avenge those who needlessly lost their lives men, women and children. When they test their chemical on men, women and children killing hundreds and injuring thousands we get mad so lets bring that back home to America and instead of looking at 1% as a tiny small percent of 100% lets make that and actual number then ask yourself what is an acceptable number for legal murders? Now we know if we kill one American we pay for it with our life. What would happen if it were 10,000 100,000 or 1,000,000 people every year? That is exactly what that 1% actually means as a number when the pharmaceutical industry says that 1% of the people who take their medications will die. 1% of a million is 10,000, 1% of 100 million is one million people every year. That is more people then all the wars combine in American history. This is true fact just look at all the tv advertisings daily all say there is a 1% chance you will die. How can our own government approve such mass killings with no punishment of any kind?
6) Medical destruction and killing when there are cures for all their man made attacks on the human body. They give you medications that treats one illness but attacks and destroys critical other body functions that causes your body's own natural immune system to shut down. The end results is lethal, chemical death for Americans but creates job security for their multi trillion dollar corporations. They have legally infected and killed someone very close to you. When in the freest country in the civilized world we are the only country that cannot get the real cures. Why? Cures for cancer, aids and all these man made diseases they create. America should have all these cures and stop the senseless killings and murders?
7) Why can't our government fix all our economic situations and issues? Is it because they do not understand our economic situation or do they not have a clue to fix it or is it because there is one enormous problem causing all the other major economic conditions that plague our country? The problem is they don't have a clue. You cannot fix any problems when you do not know what caused it or where if came from. They don't even know how long it has been destroying us. Instead of being confusing and using terms most of us will never understand. For a business to succeed all parts of that business has their very important part that work together for the business. A farmer to grow a great crop from start to finish he plans very carefully the first thing is making sure right crop for the right time to grow, the soil is right tilled together with the right ingredients and fertilizers before he plants the seeds. Make sure there is a water source to water and lastly there is sun to make the crop grow. Now if the farmer alters that or change any part of this process it will affect the out come. It is the exact same thing in business if you take out a part of thaitt system how will it affect your business?

And how much could you afford lose if you make that change?
8) why do banks and other financial institutions talk to us with language and mumbo jumbo that we common people do not understand? Why not explain clearly and tell us the truth about finances and do what is best for us? They can still make money and America wins. It is always lies to manipulate us while they steal and rob us blind. All financial institutions want to lock our money up so we can't use it but they can. Here is just a few of these lies if you save your money in any form, savings, cd's, money market certificates, ira's with our financial institutions we will pay you 1 to 4% simple interest you think that is ok because you are getting something. But what they don't say is what you will lose if you want your money back. If you take your money back you lose 10% for early withdrawal you pay taxes on money that has already been taxed once. So not only did you lose up to 10% you are taxed at whatever tax bracket you are currently in. This is the biggest lie, if you went to those managers of those financial institutions and asked them if their money is their financial institutions, everyone of them will lie and say yes it is. Now ask yourself this if you were in their shoes, would you leave your money in a place that is only paying you 1% simple? Interest when you know of a place that is paying up to 18% compound interest? What compound interest is not only do you get paid on your saving you also get paid on the interest.
Folks this compound rule of 72 and here is how it works ypu take the interest rate divided into 72 tells you how many years it would take for your money to double here are the examples
72/4%=28 so every 28 years your money doubles on a $2,000.00 it will doubble twice to a total of $8,000.00
72/6%=12 years that is six times it doubles, $4,000.00 $8,000.00, $16,000,00, $32,000.00. $64,000.$128,000.00
72/12%=6 years or 12 times $4,000, $8,000, $16,000, $32,000, $64,000, $128,000, $256,000, $512,000, $1,024,000, $2,048,000, $4,096,000
$8,192,000.00
That is what a one time investment of $2,000.00 would add up to be if never touched it for 72 years. Just think for a minute if you could systemically do that every year? That is what the financial institutions are making off you. How would you live then if you were able to take advantage of these same avenues making that type of money off your money?
9) America we as a people are insurance poor people while the insurance industry is making trillions of dollars annually at your expense, health insurance, life insurance, car insurance, homeowners insurance, it is bad enough we pay all these so why is it we have to pay more money if we use them?
Health insurance 80/20
Is not enough that we pay them all this money knowing we will almost never win. We are gambling against ourselves that we will need these services every single year and we lose ever year because they know what we don't know and that only one in a 1000 will win the other 999 lost because that is the statistical facts say will happen. Why don't we ever get what we pay for? We buy a new car the cost is $25,000.00 the insurance company quote $2,000.00 a year later the car depreciates 7,000.00 or $18,000.00 but the cost of insurance is still $2,000.00a year later $11,000.00 but the cost still $2,000.00 why?
All this wasted spending has to stop for the American can succeed.
10) so if you really want change come and join the only power and this means really join the only union that counts "we the people" we need to stop standing on the sidelines saying nothing will change, they going to do what they want when they want, we have no say, our vote don't count, what's the point? Stop being the problem and become part of the real solution. Because in this new multi trillion dollar economic and financial plan is the only solution and no one gets left behind. We have to stop wasted spending and utilize that wasted money to jumpstart our economy. What do I mean about wasted spending?
Most don't have a clue of exactly how much money is being wasted because they are talking numbers in the name of trillions. All we simple folks know is that a trillion dollars is a $1,000,000,000,000.00 huge number. Now let us break that number down where we understand simple people know how big that number is and how it is mathematically impossible for our country to be spending that much money with no accountability at all. Now folks we all love to spend money, don't we? But if it were possible do you think you could spend $750,000.00
Every single day, 365 days a year for 2,000 years you would only you would have only spent a little over a half a trillion dollars. To be exact $549,500,000,000.00. So how on this God's green earth are we spending 18 trillion dollars every year?
Here is one more example of wasted spending. The republicans said to have Obama care it would cost that country one trillion dollars per year to insure 139 million uninsured Americans citizens. Where did they get that number from? Someone just threw that number out there from the multi trillion dollar insurance industry who did not want Obama care at all. But because America fell prey to the lies and left themselves vulnerable to be robbed of benefits and rate hikes. The real actual cost if everyone of those 139 million people had the best insurance in the land, @ $300.00 per month or $3,600.00 per year @ 139 million people would only equal $500.4 billion dollars. They could have used to jump start and stabilized and create hundreds of millions of new jobs and fixed our villages, towns, cities and states. We the people are done with the old broken down and dying America. We are the new America folks and nothing is going to stop us until we the people get our God given right, freedom from tyranny, freedom from corruption, freedom from a government that don't fight and stand for us, freedom from poverty, freedom from economic devastation.
And most of all America freedom from economic slavery. America is ours and nothing or no one or body will ever take from us ever.
"we the people" are waiting
We do have a real multi trillion dollar economic reconstruction program that works. Join us at wethepeoplewantourfreedom.com
America needs real change on every level change a very, very powerful word. How many real American citizens really want change? If there was a real solution, a change that would save our country, our lives, our children's lives and our future would you stand and fight for that change? Not with violence or bloodshed of any kind. We will use the most powerful tools that the American people have at their disposal. A united people, one voice seeking the same things "We the people" want our freedom and our country back! And then we will put in place the most powerful multi trillion dollar economic, reconstruction, infrastructure plan that works for every American citizen equally.
All you have to do America is
Join us
"We The People"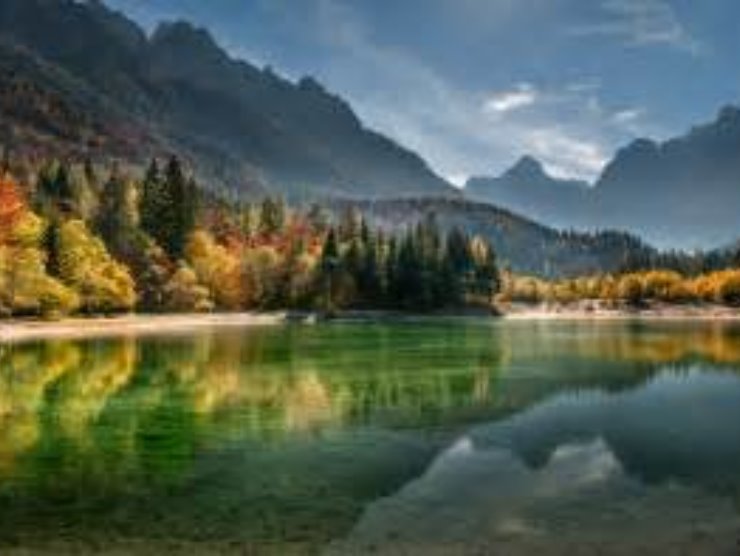 AMERICA'S SOLUTIONS AND THE INTRODUCTION OF OUR MULTI TRILLION DOLLAR ECONOMIC RECONSTRUCTION PLAN


You have read how we have been lied about God, his bible, our history, the tyranny and corrution of our Government branches. The misrepresentation of our constitutional laws The constitution and the bill of rights The Bill Of Rights for over 244 years in our first Goal. Then in our second Goal was to point out the real 10 most important probems and issues. America why are we not addressing these issues that really affect every American citizen. From violating all our constitutional laws The constitution and bill of rights, The Bill Of Rights from kidnapping, rape and murder to legally giving leathal medication that kill more people in a year then all the wars combined in America. Our entire fiancial infrstructure is one hack away from total economic devastation. America says no! It time for every American citizen to forget about political parties and their lying promises. Join forces, become one voice, one power, one complete united people, together and make this our ultimate, most important Goal, save "We the people". Here we are Going to introduce ever problem with a complete solution. It will stop all coruption and tyranny of our Government body. By forcing our real police force, meaning our Supreme Court Judicial body and corporate America from their economic destruction.
"We the people"Will introduce to the American people the only multi-trillion dollar economic infrastructure that won't cost the American people one penny more than what they are already spending. Infact, this project when in full effect will save the American people trillions of dollars in wasted revenue. Here are just a few the elements of our new economic infrastructure that will restore our Government leadership that works only for the people. Save all Americans, get America our respect back and get America out of debt within the next eight years.
1) To insure that every single American citizen will be heard and their vote will count.
2) Insure that our three branches of Government are following every word of the constitution The constitution and the bill of rights, with no exceptions, because no one is above the law.
3) We are Going to create an unlimited work source and create hundreds of millions of new permenant jobs with great wages and salaries, leaving no one behind.
4.) With excellent healthcare meaning every American citizen will have universial healthcare, saving the American people trillions of dollars in out of pocket savings. And there will be no co-pays of any kind for any healthcare services.
5) Retirement benefits this is where you should have been able to retire on more money then you were making while you were working and you will have that here. Be able to take advatage of both of your retirement benefits that you paid for. Full pensions and social security benefits, example if your pension says you get three thousand dollars a month plus social security says you get three thousand dollars your total monthly income should be six thousand.
6) Rebuild our villiges, town, cities, and states with economic projects that take out the old and bring everything in new, no economic zones or so called red lined neighborhoods. We will have a fair and equal credit system that has no illegal credit scores that totally socially and economiclly segragates people. Putting them in debt situations they can never recover from. You can't have a credit score system where the people cannot be fully protected. Your financial institutions have our personal information which is supposed to be secure but it is not why? It doesn't matter if it is hacked or leaked that responsibilty fall on you and the American people will no longer sufer for your errors of protection.
7) We will cut crimes in our country by increasing a real national security network that puts America and it's people first securing our financial infrastructure first. In each village, town, city, state and our borders with a real signifficant police force that will dedicated to protect and serve America. Not be influenced or bought by corrution and drug lords. Eliminate crime in our neighborhoods because there will be a real active presences and force in the neighborhoods that they serve. They will know the people in their neighborhoods check on them just to see how they doing. The same said for the fire fighters. Elderly and people with medical issues or live alone will all have medic alert that will be a free service.
8) Eliminate the needless killing, drugging, raping, abusing, kidnapping and trafficings of the 2.5 million American women and children every year unpunished. We will no longer tolerate, put up with or except anyone or country that will allow it's people to do that to one American citizen. Please be advised this is a crime against America and America will retaliate by any means necessary. They will receive the maximum punishment allowed by our laws.
9) American people will no longer be used and abused by the pharmaceutical industry to test out their diseases and chemicals on the American people. Which they are legally killing hundrads of thousands, as high as millions of Americans every year with no punishment of any kind. This is more death then all the wars throughout American history. This is lethal killing stop looking at 1% of 100% and turn that 1% into an actual number, 1% of a million is 10,000, 10 million 100,000, 100 million is 1 million American people. The sad thing is they advertise and tell us this at least 100 times a day. that to the 5,000 Americans from 9/11 we were mad and demanded retaliation. So why are we not mad that our own Government approves and allows this massive killing without any punishment of any kind? All in the name of science. Food for thought America where are all these lethal drugs made? Not in America. This will stop!
10) America the freest country in the world why don't we have all the cures that other countries have? That will cure our people instead of just treating their causes?
11) Never again will "We the people" allow no one person or country to ever tamper, interfere or disrupt in operations of our country in anyway. This is worse type of political espionage ever. Meaning our financial infrastructure, our right to vote, and our sacred rights to live free as American citizens. Treason and must be dealt with.
12) All Americans will learn and benefit from the three legal ways of making money,
A) You working for it
B) Your money working for you
C) People working for you
In our country only the 1% the rich has taken advantage of all of these avenues and maybe 15% that are ver well to do but the other 74% only know one way they work for it. But the working American is losing in many ways, 95% of you income you have absolutely no control over. No mater how much you make your buying power continues to buy less.
Example your yearly salary is $30,000.00 per year or less you get a 1% raise every year or $300.00 but inflation is 7.5% so you are losing 6.5% or $1,969.50 on everything that Goes up in price. This has to stop and we need to gain control of our money.
13) America needs a clear and fair tax system that is equal to all so that everyone one pays their fair share of taxes along with everyone who works and earns money in this country. No tax breaks
14) A transition stage of putting America back to work and stop wasted spending which is outlined in great detail in our economic reconstruction program ever American citizen will be very happy and satisfied.
These again are just a few of the projects and programs our "We the people" multi trillion dollar plan will change along with our entire financial infrastructure.
America if you like what you see here and you want to be an active part of this history, making move of real permanent change let your vote and your voice count for once. See how much you count that you are the most important part of America that America can't do without. They can't sell it, make it right, market it, transport it and most of all without you they can't survive. Never forget that.
If you have the courage to join us and you want to be apart of us there will be two ways to do this by emailing me atwindavis15@gmail.Com or texting me 1 989 280 3055. There you can say you want your name there as part of want to be heard or if not you will just be part of the total number of people who believe and will stand when we tell the Judicial branch what we expect them to do enforce every word of our constitutional laws The constitution and the bi[[ of rights The Bill Of Rights
THAT CORPORATE AMERICA CAN'T DO WITHOUT. THEY CAN'T SELL IT, MAKE IT RIGHT, MARKET IT, TRANSPORT IT AND MOST OF ALL WITHOUT YOU THEY CAN'T SURVIVE. NEVER FORGET THAT.
IF YOU HAVE THE COURAGE TO JOIN US AND YOU WANT TO BE APART OF US THERE WILL BE TWO WAYS TO DO THIS BY EMAILING ME atwindavis15@gmail.com OR TEXTING ME 1 989 280 3055. THERE YOU CAN SAY YOU WANT YOUR NAME THERE AS PART OF WANT TO BE HEARD OR IF NOT YOU WILL JUST BE PART OF THE TOTAL NUMBER OF PEOPLE WHO BELIEVE AND WILL STAND WHEN WE TELL THE JUDICAL BRANCH WHAT WE EXPECT THEM TO DO ENFORCE EVERY WORD OF OUR CONSTITUTIONAL LAWS The constitution AND THE BILL OF RIGHTS The Bill Of Rights . STOP BOTH THE EXECUTIVE BRANCH AND THE LEGISLATIVE BRANCH FROM VIOLATING AND ABUSING THEIR POWERS TO DESTROY AMERICA ALONG WITH CORPORATE AMERICA. TO STOP TYRANNY AND CORRUPTION BECAUSE
"WE THE PEOPLE" WANT OUR FREEDOM AND OUR COUNTRY BACK!
THIS IS NOT A REQUEST THIS IS A DEMANDMENT.
AMERICA COME JOIN US
USE THE CONTACT INFORMATION BELOW
WE THE PEOPLE AWAIT YOUR REPLY
REMEMBER PEOPLE TODAY IS THE FIRST DAY OF THE REST OF YOUR LIFE!
THAT AMERICA CAN'T DO WITHOUT. THEY CAN'T SELL IT, MAKE IT RIGHT, MARKET IT, TRANSPORT IT AND MOST OF ALL WITHOUT YOU THEY CAN'T SURVIVE. NEVER FORGET THAT.
IF YOU HAVE THE COURAGE TO JOIN US AND YOU WANT TO BE APART OF US THERE WILL BE TWO WAYS TO DO THIS BY EMAILING ME atwindavis15@gmail.com OR TEXTING ME 1 989 280 3055. THERE YOU CAN SAY YOU WANT YOUR NAME THERE AS PART OF WANT TO BE HEARD OR IF NOT YOU WILL JUST BE PART OF THE TOTAL NUMBER OF PEOPLE WHO BELIEVE AND WILL STAND WHEN WE TELL THE JUDICAL BRANCH WHAT WE EXPECT THEM TO DO ENFORCE EVERY WORD OF OUR CONSTITUTIONAL LAWS The constitution AND THE BILL OF RIGHTS the bill of rights. STOP BOTH THE EXECUTIVE BRANCH AND THE LEGISLATIVE BRANCH FROM VIOLATING AND ABUSING THEIR POWERS TO DESTROY AMERICA ALONG WITH CORPORATE AMERICA. TO STOP TYRANNY AND CORRUPTION BECAUSE
"WE THE PEOPLE" WANT OUR FREEDOM AND OUR COUNTRY BACK!
THIS IS NOT A REQUEST THIS IS A DEMANDMENT.
AMERICA COME JOIN US
USE THE CONTACT INFORMATION BELOW
WE THE PEOPLE AWAIT YOUR REPLY
REMEMBER PEOPLE TODAY IS THE FIRST DAY OF THE REST OF YOUR LIFE!
THAT AMERICA CAN'T DO WITHOUT. THEY CAN'T SELL IT, MAKE IT RIGHT, MARKET IT, TRANSPORT IT AND MOST OF ALL WITHOUT YOU THEY CAN'T SURVIVE. NEVER FORGET THAT.
IF YOU HAVE THE COURAGE TO JOIN US AND YOU WANT TO BE APART OF US THERE WILL BE TWO WAYS TO DO THIS BY EMAILING ME atwindavis15@gmail.com OR TEXTING ME 1 989 280 3055. THERE YOU CAN SAY YOU WANT YOUR NAME THERE AS PART OF WANT TO BE HEARD OR IF NOT YOU WILL JUST BE PART OF THE TOTAL NUMBER OF PEOPLE WHO BELIEVE AND WILL STAND WHEN WE TELL THE JUDICAL BRANCH WHAT WE EXPECT THEM TO DO ENFORCE EVERY WORD OF OUR CONSTITUTIONAL LAWS The constitution AND THE BILL OF RIGHTS The Bill Of Rights . STOP BOTH THE EXECUTIVE BRANCH AND THE LEGISLATIVE BRANCH FROM VIOLATING AND ABUSING THEIR POWERS TO DESTROY AMERICA ALONG WITH CORPORATE AMERICA. TO STOP TYRANNY AND CORRUPTION BECAUSE
"WE THE PEOPLE" WANT OUR FREEDOM AND OUR COUNTRY BACK!
THIS IS NOT A REQUEST THIS IS A DEMANDMENT.
AMERICA COME JOIN US
USE THE CONTACT INFORMATION BELOW
WE THE PEOPLE AWAIT YOUR REPLY
REMEMBER PEOPLE TODAY IS THE FIRST DAY OF THE REST OF YOUR LIFE!
"We the people" want our freedom and our country back!
This is not a request this is a demandment.
America come join us
Use the contact information below
We the people await your reply
Remember people today is the first day of the rest of you



BELOW IS THE LINK TO MY NEW BOOK ALL OF YOU SHOULD GET A COPY AND READ BECAUSE EVERY WORD OF IT IS TRUE BACKED UP WITH ACTUAL FACTS AND DOCUMENTATION. THE TITLE IS
AMERICA ARE WE REALL FREE?
BORN OF THEFT TO DEVASTATION
BELOW IS THE LINK THAT WILL TAKE YOU TO THE PUBLISHERS OFFICIAL WEBSITE FOLLOW THE DIRECTIONS AND IT WILL TAKE YOU RIGHT TO THE BOOKS WEBPAGE


THIS IS WHERE THE "WE THE PEOPLE" STAND UP FOR ALL AMERICAN CITIZENS AND WITH MARTIN LUTHER KING JR. DREAM, WE ARE THE DREAM AND BY PICKING UP THE TORCH CONTINUE FINISHING THE DREAM, LETTING ALL THE WORLD KNOW WE ARE UNITED AS ONE UNITED PEOPLE, ONE POWER, THE ONLY AUTHORITY AND ONE VOICE THAT WILL BE HEARD! JUST EMAIL ME atwindavis15@gmail.com or text me 1 989 280 3055

CURRENT MEMBERS
ATWIN DAVIS, SAGINAW, MI PASTOR JANE FOSTER, SAGINAW, MI LEICA DAVIS MOUNT PLEASANT, MI
MARIE BOYLAN INDIANAPLIS, IA ERIN BROWN, SAGINAW, MI EBONY DAVIS, GRAND RAPIDS, MI
ROBERT D MORRIS, BAY CITY,MI ALAINDRA & LV JACKSON, SAGINAW,MI TRACEY POSEY, ROGERS CITY, TX
MANSLEY CRYSTAL, NESPELEM. WN PATRICA ABBT DEAN, CLEARLAKE, CA CHARLES & DONNA RILEY, SAGINAW,MI
ANRHONY TAYLOR, BELINDA MINNES, OTA, VIRGINIA SUZETTE COLLINS, BAY CITY, MI
LEROY DEE, LANCE MYERS, FORY WAYNE, IA CHAN HOWARD, SAGINAW, MI
JACKIE YOUNG, FRESNO, CA DEDE SIMMONS, SAGINAW, MI
MEMBERS WHO STAND WITH WE THE PEOPLE IN EVERY ASPECT OF WHAT WE STAND FOR WHO ALSO WANT TO BE HEARD BUT WANT THEIR PRIVACY PROTECTED
THERE IS 2,348,995 TO OUR GOAL OF EVERY AMERICAN CITIZEN. NEW MEMBERS WE WILL UPDATE THIS WEEKLY
FOLKS NEVER QUIT ON YOU WE HAVE JUST BEGUN
CONTACT US
IF YOU WANT TO JOIN US JUST CLICK IN THE EMAIL ADDRESS BELOW YOU CAN BE ADDED TO THE WALL LIKE ME OR JUST BE A NUMBER THE CHOICE IS YOURS WE AWAIT YOUR REPLY